Heleph Coffee (Ethiopia) Asia & Oceania
Single Origin Coffee from Sidama Bona, Ethiopia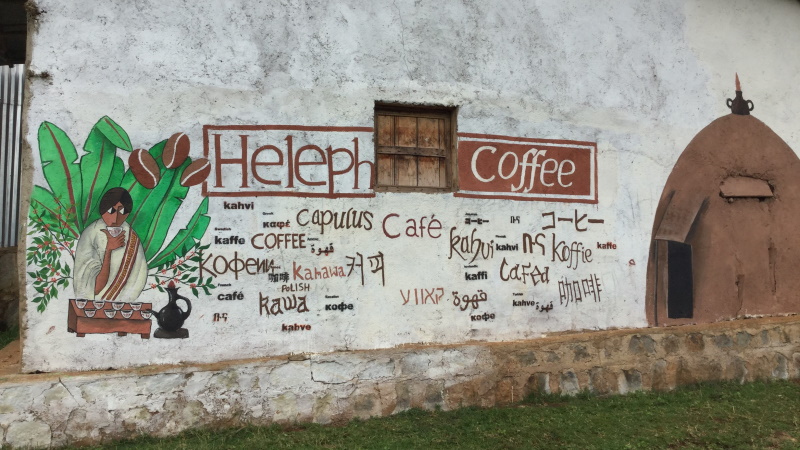 Background
Green coffee beans from Ethiopia had long been exported overseas only through the Ethiopian Commodity Exchange (ECX). In 2016, the Ethiopian government relaxed the export regulation and started allowing coffee producers/processors to directly deal with foreign importers and export their coffee without going to auctions at the ECX.

Heleph Coffee Exporter
Tsegab Ayele and his family had been processing and supplying coffee to the Ethiopian domestic and international markets through the ECX for more than 30 years. Following the new export regulation, Tsegab established an export trading company Heleph Coffee Exporter in 2018.


Heleph Coffee (Ethiopia) Asia & Oceania is the company's liaison office for the Asia and Oceania regions. It is based in Wendouree, 120km north west of Melbourne, Australia.

Our Operation & Our Principle
In the Sidama Region in Ethiopia, we own and operate 12 washing stations. We contract more than 600 outgrowers (coffee farmers) and work with small holder suppliers. We work closely together ensuring to produce consistent high quality coffee purchasing their coffee cherries at premium prices.


Our principle is to deal with the outgrowers as if they were our own family. We closely communicate and interact with them as we believe that it is very important for a true coffee exporter to fully understand all phases of coffee growing and processing and the challenges and hardships our farmers are faced with.


We oversee all quality coffee preparation protocols from harvest to export of the products, thus we adhere to the very highest quality standards to prepare and deliver nothing but high-quality beans.
The thoughts put into the name "Heleph"
HELEPH means "change" in Hebrew. The name "Heleph" represents our determination to "change".


This is not about big national issues which are far beyond our control, such as economic or social matters. This is about our resolution to change ourselves, our ways of thinking and doing things by adapting flexibly to the situations brought by the changes through the passing of time.


Hebrew is the language spoken in Israel. The Ethiopian Orthodox Tewahedo Church has historically had strong connections with Israel and parents often give their children names derived from words related to Hebrew and Israel.

Return to Top
↑